Be Prepared With BrenTech's FLEX IT Services
Is Your Business Ready For Anything?
Infrastructure Solutions
BrenTech can design and maintain your entire IT network from scratch. Servers, routers, workstations, and anything else your business needs.


Cybersecurity
Full protection of your entire network, including firewalls, intrusion detection, prevention systems, traffic logs, and daily monitoring.


Dedicated Team
BrenTech's system engineers monitor your IT infrastructure comprehensively assess your network needs on a daily basis.


Business Automation Manager
Take advantage of our proprietary B.A.M. software that can be tailored however you need. Workflow automation, marketing, new lead generation and more, all custom built for your business.
Web Development
BrenTech's system engineers monitor your IT infrastructure comprehensively assess your network needs on a daily basis.


Software Maintenance
We're familiar with the majority of industry-specific programs and can integrate custom-tailored solutions that fit your workflow needs.


Get In Touch
Our team will connect back with you shortly!
"For 20 years, BrenTech has provided our computer technical support needs, including server and workstation setup, management software integration, antivirus, and HIPAA compliance. Their exceptional services, rapid response, and professional approach to resolving issues have always impressed us. Their technicians are knowledgeable, friendly, and courteous, and we've recommended them to our colleagues. We highly recommend BrenTech for all your computer needs without hesitation or reservations."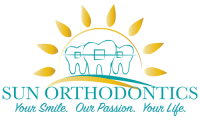 "For the past 4 years, BrenTech has supported my chiropractic practice as we've grown to 3 healthcare providers and 10 employees. With over 10,000 patients served in the past 20 years, BrenTech provides IT support for our staff, maintains our patient software programs, and ensures HIPAA compliance. I trust BrenTech because they've always resolved issues quickly, and their engineers are available around the clock to assist our team remotely. As a retired Marine Officer with high standards, I can confidently say that BrenTech has met and exceeded my expectations."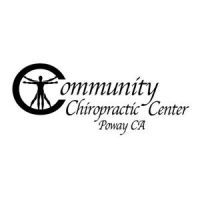 Community Chiropractic Center
"We've been with BrenTech for over a year now and are extremely pleased with their services. After our previous IT company retired and sold to a poorly run company, BrenTech saved the day by getting everything up-to-date and helping us ever since. They're knowledgeable and resolve any computer issues or questions quickly. The entire team is helpful, kind, and respectful."

"We've worked closely with BrenTech for years and plan to continue our relationship. They're knowledgeable, stand behind their work, and have fair prices. We have an annual agreement for technical support, and BrenTech took the time to learn our needs during our first year. They're quick to help and have even worked around our office hours. BrenTech's experienced team helped us address HIPPA compliance, and when they're on-site, they're pleasant, positive, and minimize interruptions. We highly recommend them for ongoing technical support."

Dermatology & Laser of Del Mar, Inc.
"We have had the good fortune of working with BrenTech Inc. for over 25 years. During that time, we've never once had a breach to our system. The team at BrenTech is quick to respond to all our requests. Overall, our 25-year relationship has served Integrated Pain Specialists very well. I highly recommend their services to anyone looking for comprehensive IT support."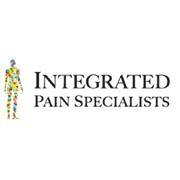 Integrated Pain Specialists
"San Diego Retina Associates has worked with Brentech Inc. since 2017. It is with great confidence and true pleasure to refer them to anyone who might consider working alongside their stellar engineers. Because our office contains private medical information, HIPPA is one of our main priorities. With Brentech as our IT department, I am assured our data is protected from any inside or outside threats around the clock. I have a peace of mind knowing any issue that might emerge would be resolved within minutes."

San Diego Retina Associates
"Brentech Inc. provides round-the-clock assistance to our employees through a prompt and responsive help-desk system. They also offer audio/visual support for our board and committee meetings and deploy computer equipment as needed. While they have provided a variety of services to our agency, even more, the staff at Brentech Inc. delivers this service with excellent empathy and a proactive attitude which staff have appreciated. What truly sets their organization apart is their commitment to recommending proven solutions which might translate to a smaller bottom line for their organization."

San Diego Community Power
"I want to take the time to thank you for a job well done. BrenTech has exceeded my expectation of a good IT company. The system you built has worked flawlessly and enabled my employees to start the day with no computer issues, something we had struggled with in the past."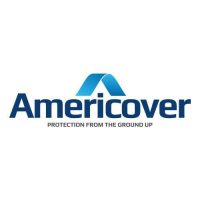 Americover Manufacturing LLC
"BrenTech's system engineer did a marvelous job getting us up and running with a completely new network system. This change-over was by far the cleanest we have ever experienced."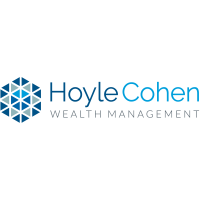 Hoyle Cohen Wealth Management
"Your staff came in and upgraded our entire network giving us many new features that have helped us increase our income this year. Your upgrade went smoothly and was very professional. I would highly recommend BrenTech, Inc. to other businesses."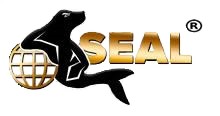 "I want to take this opportunity to let you know that the decision to renew our IT Support agreement was the easiest decision I've ever had to make on behalf of our busy law firm. Our IT system has never functioned so problem-free (in all three offices!)"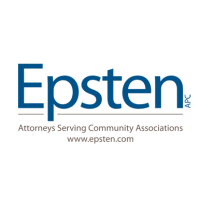 Epsten, Grinnell and Howell